Home Business Magazine Online
There's no doubt that the sober curious movement is only getting bigger. So many people are also now taking part in Dry January because they want to make their overall wellness a greater priority in the New Year. Are you also going a full month (or more!) without any alcohol? If so, you may be missing your nightly glass of wine or beer with dinner. Or, you may be wondering what fun beverages to bring to an upcoming social event with friends.
Don't worry! Below are some of the best non-alcoholic (NA) and low-ABV drink options that you are sure to love. They are sure to become your go-to picks for the rest of Dry January and beyond! Even better, you can order them online from the comfort of home.
For the Beer Enthusiast: NA Brews by Lagunitas Brewing Co.
If you are a huge beer fan, Lagunitas has two great options for you for Dry January. Their Hoppy Refresher sparkling water is crisp, full-flavored, zingy, and hoppily refreshing. It's massively dry-hopped like other Lagunitas brews, but without the alcohol, carbs, calories, or gluten. It has a pinch of brewer's yeast to biotransformate the hops and pull out terpenes (ie, aroma compounds) of bubblegum, lime, lemon, tangerine, and a bit of pine. This is a lovely post-work beverage option for the home business owner.
The Lagunitas IPNA is excellent. This is the first nationally available non-alcoholic beer that delivers on a hoppy, IPA craft-beer taste. It uses the same ingredients found in the brand's highly-balanced IPAs (hops, malt, yeast & water), and thus the same deliciousness, but brewed without the ceremonial fez & ancient incantations that normally take it over the edge. The IPNA has an outstanding flavor and really tastes like a regular beer! Both NA beers are available at Target nationwide and other major store chains. lagunitas.com
Pathfinder Hemp and Root Zero-Proof Amaro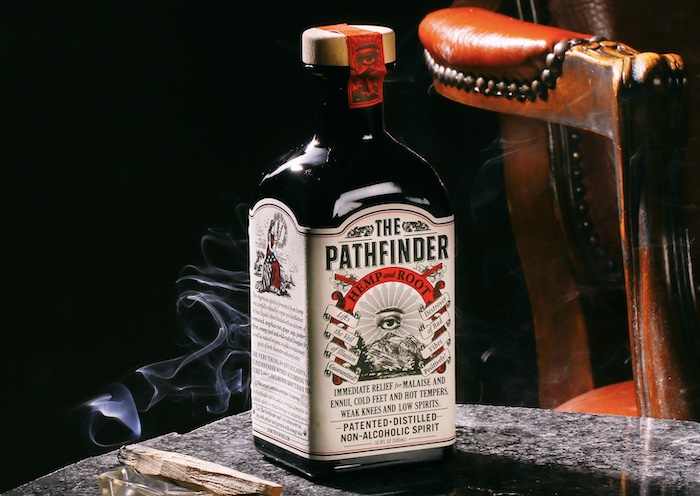 You will love this complex, zero-proof amaro that got its start in Seattle. Made from fermented hempseed, it can be enjoyed sipped neat on its own, mixed into elevated zero-proof cocktails, or alongside traditional liquors, providing imbibers the choice to reduce the amount of alcohol consumed without compromising any of the complexity. It makes a tasty, unique ingredient for a lower-ABV Negroni!
Retails for $39.99 at drinkthepathfinder.com
FRE Alcohol-Removed Wines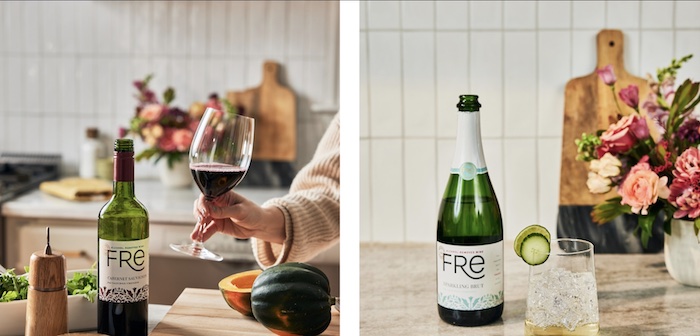 This is an outstanding NA wine option for Dry January and beyond. FRE's collection of alcohol-removed wines and delicious library of wine-based mocktail recipes offer the perfect wine experience without the alcohol. Sip and savor your favorite bold Cabernet Sauvignon, toast with their Sparkling Brut, or enjoy a crisp Rosé without the negative impacts of alcohol. The Red Blend is especially tasty and perfect for your wine rack!
Check out FRE's delicious alcohol-removed wines at
frewines.com
MIXOLOSE Mocktails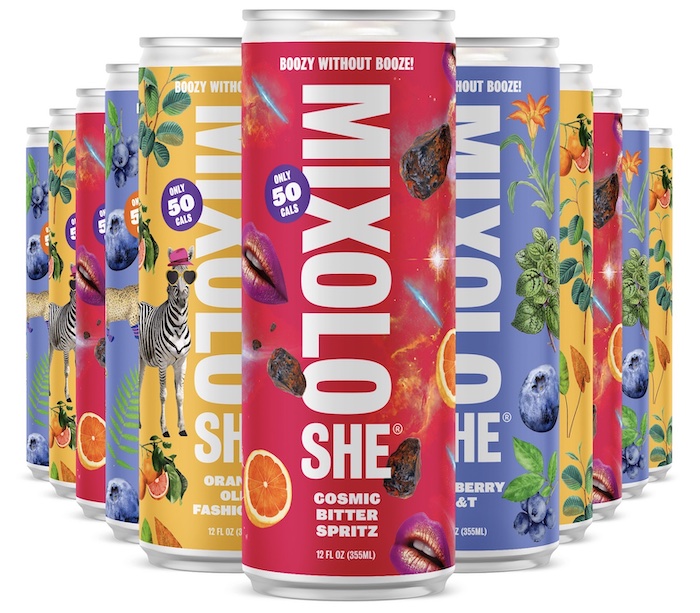 Photo credit: MIXOLOSE
MIXOLOSHE is a female-founded line of NA seltzers and spirits that are formulated to taste and smell boozy without the booze. If you love a refreshing gin & tonic or old fashioned, definitely check out this brand. MIXOLOSHE's ready-to-drink NA beverages and spirits offer fantastic flavor profiles and a satisfying bitterness and bite just like a regular cocktail. Even better, all of the products are low sugar and made with clean ingredients. We highly recommend the Cosmic Bitter Spritz and Blueberry G&T!
A variety 12-pack retails for $29.99 at mixoloshe.com
YOURS Non-Alcoholic Wine Starter Kit (2 Wines and 2 Wine Bitters)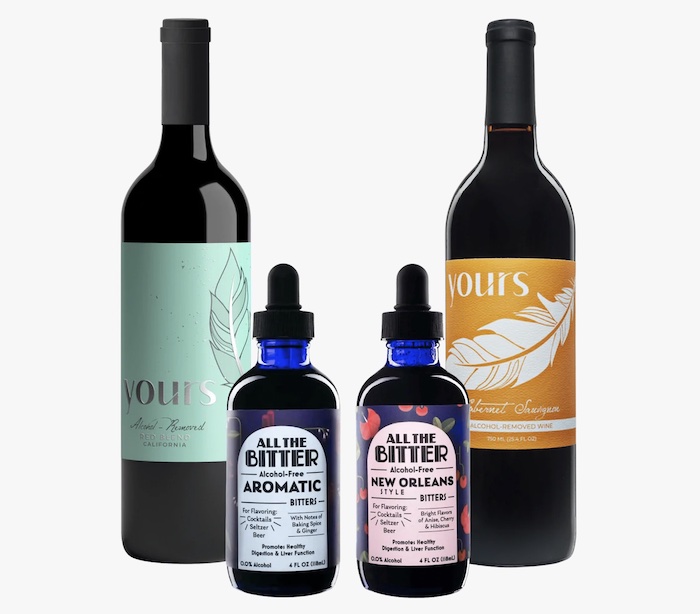 More terrific NA wines for Dry January! This starter kit provides everything you will need. It includes one bottle of YOURS Non-Alcoholic Cabernet Sauvignon, one bottle of YOURS Non-Alcoholic Red Blend, one bottle of All The Bitter Alcohol-Free Aromatic Bitters, and one bottle of All The Bitter Alcohol-Free New Orleans Bitters. The YOURS wine is tasty and ready to enjoy right out of the bottle, but I recommend using the non-alcoholic bitters to explore new flavor profiles and craft non-alcoholic wine-based mocktails.
Retails for $99.99 at sipyours.com
Mocktail Club Canned NA Spirits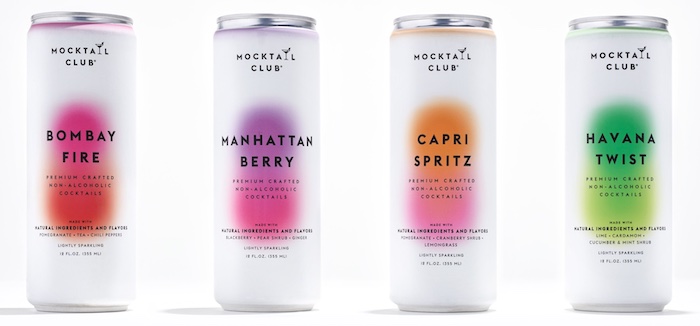 This Black-Owned, women-owned brand offers refreshing and healthy canned NA cocktails created with functional benefits, antioxidants, and prebiotics for digestive health. There are 4 delicious flavors to choose from: Havana Twist (like a reimagined Mojito), Bombay Fire (like a reimagined Old Fashioned Bourbon cocktail), Manhattan Berry (tastes like a yummy Berry Mule), and Capri Spritz (perfect for Aperol Spritz lovers ). All four beverages are unique, flavorful, and sure to please. Retails for $16.96 at mocktailclub.com
Seedlip NA Spirits Special Offer Trio
If you're missing your evening spirits, Seedlip has just what you need. They offer calorie-free, sugar-free, high-quality non-alcoholic spirits made with herbs and other botanical ingredients. The line's Special Offer Trio features the aromatic Spice 94 (made with Allspice & Cardamom with fresh citrus top notes to balance the long bitter finish), the fresh and herbal Garden 108, and the citrus Grove 42 (made with Mediterranean Orange, Lemon Peel, and ginger with a dry finish). Each 700ml bottle of Seedlip makes 12-14 cocktails.
Retails for $89 at www.seedlipdrinks.com
OPTIMIST Botanicals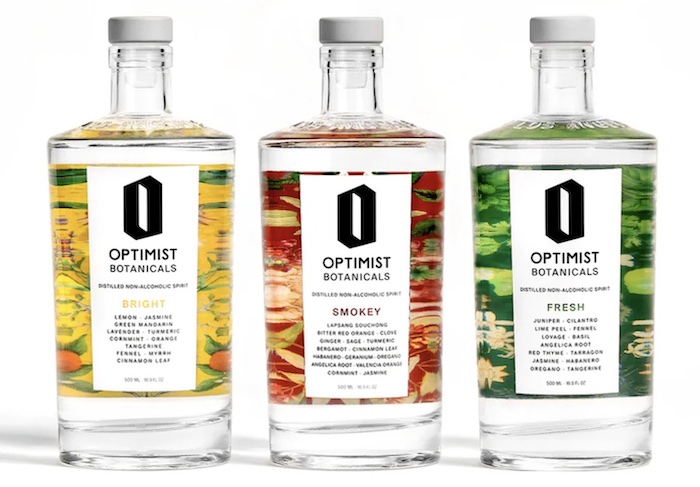 This is another great option for the spirit lover. OPTIMIST Botanicals NA spirits are all made with zero sugar, zero additives, and zero artificial preservatives. OPTIMIST has an alcohol-free spirit for every palate. SMOKEY is a spiced blend with charred wood, floral and bitter notes. BRIGHT is a sunny and refreshing blend of citrus, light florals, and fresh herbs. FRESH is a herbaceous blend with juniper, herbs and roots. optimistdrinks.com
the post Taking Part in Dry January? Try These Non-Alcoholic Options Before the Month Ends appeared first on Home Business Magazine.